Simplify Your Summer Skincare
by Stefany Jovel, July 26, 2022
We believe that less is more this summer when it comes to skincare. Say goodbye to lengthy and confusing skincare routines requiring multiple products and say 'hello' to a simplified and smart regimen with maximum benefits.
The less-is-more approach has advantages that add value to our lifestyles. We create less clutter, and fewer products would go to waste as some may expire before use. A simplified routine is also cost-effective, more manageable to follow and minimizes potential damaging effects on the skin when ingredients from different products blend together. Avoid the tendency to keep adding more if what you're using doesn't seem to be working.
This summer, when it comes to skincare, think first:
- What is the purpose of this product?
- What active ingredients do you want to use?
- Are you looking for brightness, smoother texture, and oil control?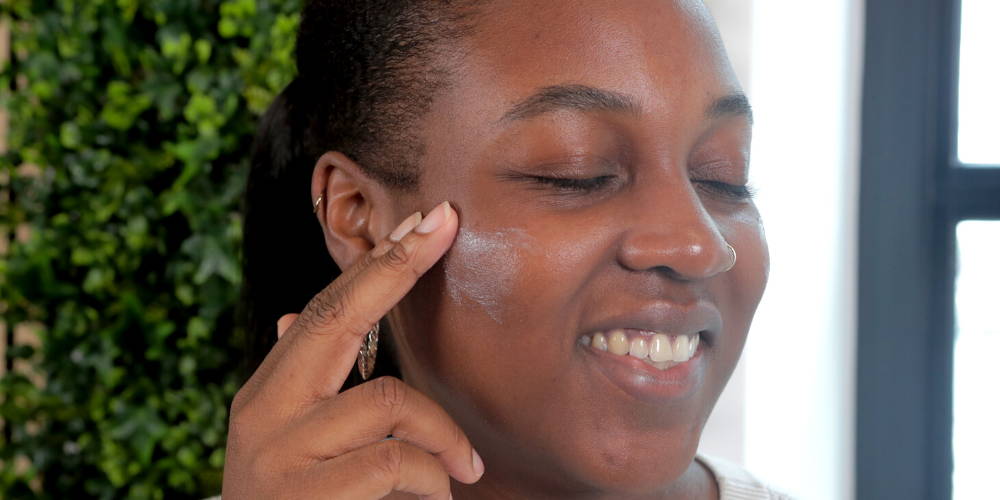 Summer can undoubtedly affect the appearance and health of our skin, but there are many things you can do to keep your glow.
Cleansers




From the moment you wake up to when you go to sleep, your skin takes a significant beating due to exposure to harmful UV rays and pollution, both damaging and aging the skin. Cleansers ensure you have a fresh base for applying your other skincare products as well.




Wash your face before you go to bed. You must get the day's grime, makeup and SPF off your face to help your skin repair itself and prepare for another day while you sleep. We suggest starting with the Makeup Melting Balm Cleanser if you have makeup + SPF on all day; this rich nourishing balm cleanser melts everything while gently exfoliating the skin, leaving it moisturized and dewy.




If you have Normal to Dry or Combination skin, follow with our Hydrating Cream Cleanser with Hyaluronic Acid, a featherweight cream cleanser that gently eliminates daily dirt while keeping skin balanced and hydrated. If you have Oily Skin, we can suggest our Detoxifying AHA/BHA Gel Cleanser, a gel cleanser with salicylic acid and niacinamide that washes away impurities, reducing blackheads and breakouts without drying out the skin.




Moisturizers




Your skin loses hydration throughout the day, and hydration keeps your skin plump, glowing and youthful and helps to protect and hydrate your skin as you face the environment during the day.




We recommend applying moisturizer twice a day, once in the morning and once at night.




For summer, our picks are the Hydrating Oil-Free Gel Moisturizer to rehydrate thirsty skin without a heavy or greasy feeling, and a non-pilling moisturizing formula acts as an excellent primer for makeup. Or you have acne-prone skin, try the Oil Control Moisturizer with Niacinamide, a fast-absorbing, lightweight, oil control moisturizer with azelaic acid, niacinamide and squalane to help calm the skin, manage blemishes, and reduce excess sebum throughout the day.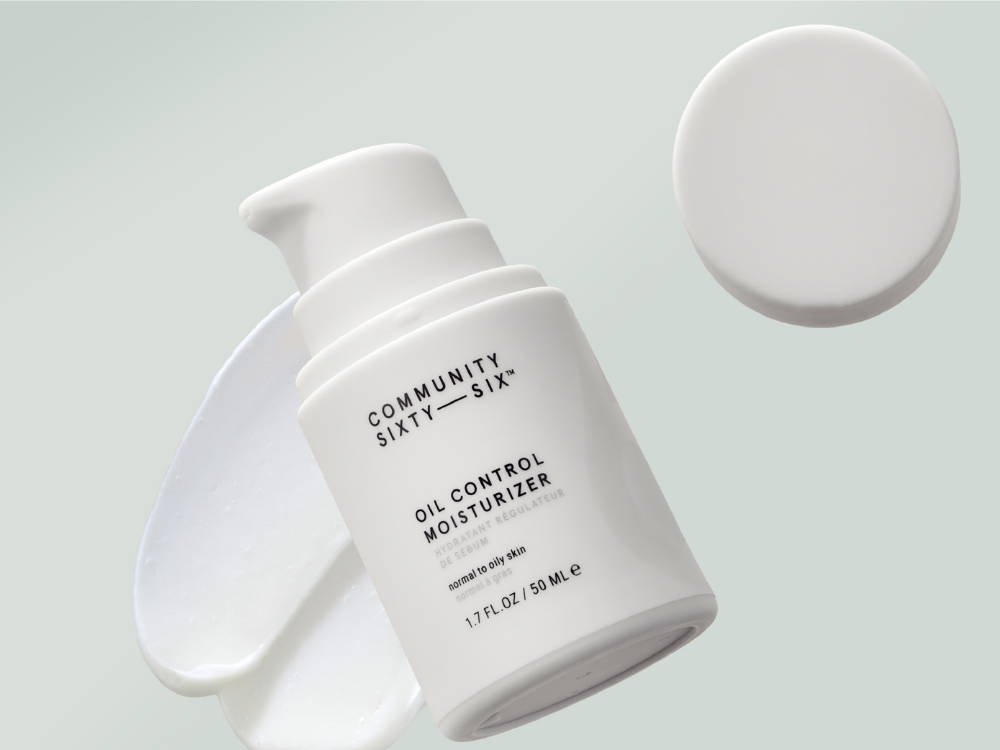 Always Wear Sunscreen!




UV damage affects skin all year round, but you can feel it more during summer. That's why SPF is necessary when it comes to your skincare routine. The sun is responsible for 90% of skin's aging, so SPF must be worn every day, no matter if you're going to be inside.




Our Everyday Mineral Moisturizer SPF 30 Sunscreen is lightweight and silky. It is a physical sunscreen infused with antioxidants that moisturize, protect and prime skin with no white cast. If you use this product daily, it can help to prevent the appearance of premature aging, dark spots, fine lines, and wrinkles.




Pro tip: Use alone or as a primer before makeup. The non-sticky formula easily blends into the skin without pilling or leaving a white cast.




These short but thoughtful product selections make a fantastic starting point for any skincare routine. You can add other treatments for specific concerns that should meet your skin's needs and goals.
Your Daily Routine with Community Sixty-Six
Step 1: Cleanse your face
You need the right cleanser for your skin type - head over to our product page if you're unsure which cleanser is right for you.
Step 2: Moisturize
Pair our C66 moisturizer with your cleanser - head over to our product page if you're unsure which moisturizer is right for you.

Step 3: Protect + Prevent
The last step for achieving healthy skin. Protect it from the sun with our SPF 30, and prevent fine lines with our Hydrating Eye Cream.